October Camps at DCB Legend Garden!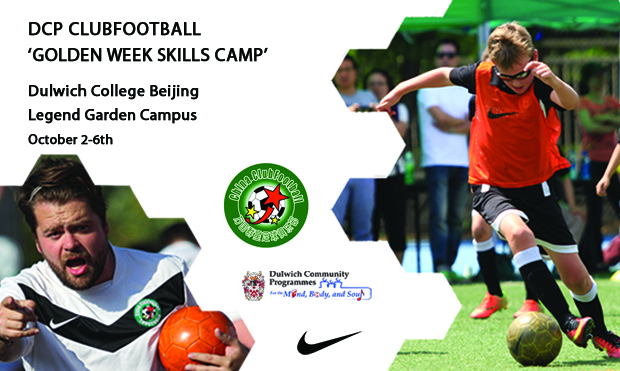 Students from K/R to Grade 9 can register now for DCP ClubFootball's 'Golden Week Skills Camp'!
The camp runs from Monday 2nd to Friday 6th October at Dulwich's Legend Garden Campus, and features the perfect blend of technical training and coached matchplay. Plus a relaxing dip in the pool at lunchtime.
A daily bus is available to/from the Kempinski Hotel (cost 50 Rmb per person per day). Students currently on a ClubFootball Autumn course enjoy a 10% discount, and as always, additional discounts are available if you introduce a friend who is new to ClubFootball (10% per person introduced!)
Please see the flyer below for full details, and please contact us asap to book!