You are here
Meet the ClubFootball Coaches - 1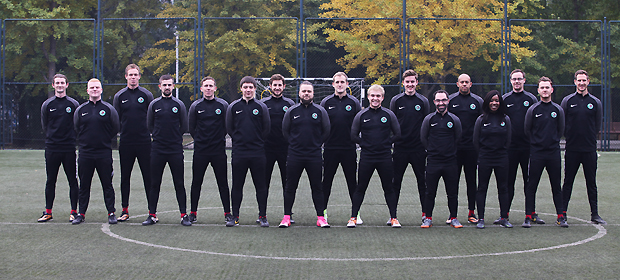 ClubFootball's coaching team are all qualified professional coaches from the UK & Europe and have experience of coaching youngsters at all levels, from grassroots to elite professional club academy level. All are passionate about providing a developmental footballing experience and helping youngsters enjoy their football and improve their game. For profiles of more ClubFootball coaches, please click on the Intro link in the top tool bar and select a link.
Director of Football - Alex Arnold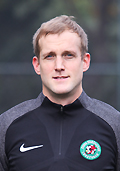 Alex is a Physical Education Graduate from Edge Hill University, Lancashire, England. He holds the UEFA B license and FA Youth Modules, the American USSF C license as well as being a qualified coach in Athletics, Gymnastics and SAQ®.
Having had his playing career cut short through injury he made the decision to go into coaching. After completing his degree Alex began coaching for Liverpool FC. Alex spent 4 years working within their Elite Academy and 2 years as a Head Coach of their International Football Academy. He was a key figure in the rapid growth and success of LFC's International Academies across the world and joined ClubFootball in 2013. In addition to leading the ClubFootball coaching team, Alex is also a Lead Coach on delivering Premier Skills coach education courses across China as part of ClubFootball's cooperation with the Premier League and British Council.
Alex brings a real global knowledge base to the club having coached players and educated coaches in England, North America and Hawaii, North Africa, South Korea, China, Scandinavia and throughout Europe.
Rob Skupien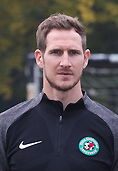 Rob is from Sheffield, and represented South Yorkshire schoolboys at U18s level. He also played for Hallam FC, the second oldest football club in the world.
His coaching experience ranges from kids and youth soccer, to students and men's leagues at both regional and national level, and includes working with Manchester City FC as well as the successful Sport Domain Academy in the USA. In addition to his FA Coaching qualifications, Rob also holds a degree in e-commerce from the University of Manchester.
Rob joined ClubFootball in 2013 and, in addition to his regular coaching duties, he delivers Premier Skills Coach Education courses aross China as part of ClubFootball's cooperation with the Premier League and British Council.
Head of Youth Development – Colm Carson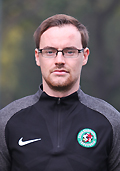 From Belfast, Northern Ireland, Colm holds the IFA Level 2 and UEFA B certificates, and is also qualified as a Personal Trainer and Fitness Instructor.
As a youth, Colm was capped 7 times by the Northern Ireland Under-16's, and 5 times by the Under 18's. After spending 2 years at Watford's Academy, he joined League of Ireland side Donegal Celtic and then Knockbreda.
Colm's coaching career began in 2011 with well-respected Belfast club Immaculata FC, where Colm rose through the ranks to be appointed Head Youth Coach in 2015 with the responsibility for both overseeing programmes and mentoring young coaches . In addition to working in Belfast, Colm also spent several spells in the US gained valuable overseas experience with a range of community programmes and travel teams.
Colm joined ClubFootball in Summer 2016.