You are here
Meet the ClubFootball Coaches - 4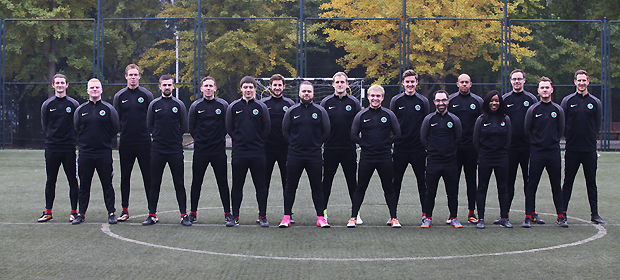 ClubFootball's coaching team are all qualified professional coaches from the UK & Europe and have experience of coaching youngsters at all levels, from grassroots to elite professional club academy level. All are passionate about providing a developmental footballing experience and helping youngsters enjoy their football and improve their game. For profiles of more ClubFootball coaches, please click on the Intro link in the top tool bar and select a link.
ClubFootball Coach – Martin Chan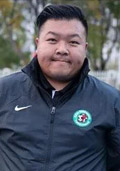 Martin has two Bachelor's Degrees (in graphic design, and in sports coaching) and is currently completing an Msc in Advanced Performance in Football Coaching with the University of South Wales. He holds the UEFA B licence, plus the Level 3 cert in delivery of PE and School Sport.

His coaching career began in 2011 with professional club Cardiff City working with the U8/9's before moving on to join the Welsh Football Trust. Two stints coaching in the States followed, before he returned to Wales working as a director of the South Wales Girls Performance Centre and also with the Cardiff City FC Foundation. In 2016, Martin came to China with Cardiff City FC, mentoring local coaches and coaching in a number of Cardiff's partner schools.

Martin joined CF in 2019.
ClubFootball Coach – Sophie Hunt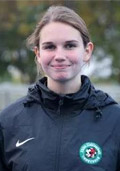 A former Coventry City FC Girls' Team player, Sophie is a FA level 2 qualified coach.

She began her coaching career in the Coventry area, delivering both PE sessions and after school football sessions at a range of schools. A move to professional club Coventry City FC followed, where Sophie was responsible for developing and coaching the club's U11 girls' squad.
Sophie joined ClubFootball in 2019, tasked with boosting female participation and developing CF's girls' programmes.
ClubFootball Coach – Jason Glennerster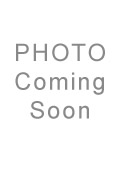 From the Crewe area in England, Jason has a Bachelor's Degree in Football Studies from Southampton Solent University, plus a FA Level 2 coaching certificate.

Jason's coaching experience in the UK includes coaching in a professional setting at English league club Shrewsbury Town's academy, to coaching children from 18 months and up at a number of local clubs and academies. He also coached on camps in the US, before joining ClubFootball in 2020.