You are here
Meet the ClubFootball Coaches - 5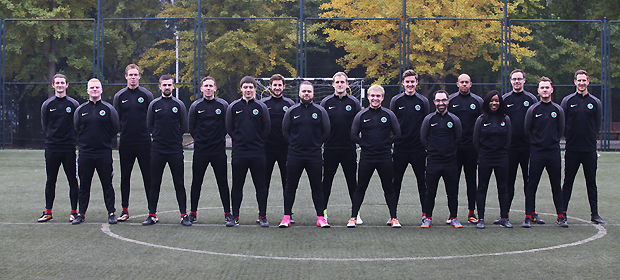 ClubFootball's coaching team are all qualified professional coaches from the UK & Europe and have experience of coaching youngsters at all levels, from grassroots to elite professional club academy level. All are passionate about providing a developmental footballing experience and helping youngsters enjoy their football and improve their game. For profiles of more ClubFootball coaches, please click on the Intro link in the top tool bar and select a link.

ClubFootball Coach – Lola Ogunbote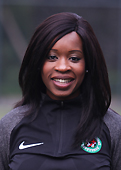 From London, England, Lola holds the FA Level 2 Award in coaching football, as well as many other FA coaching certificates.
Before coming to ClubFootball, Lola was heavily involved in working with Arsenal Football Club as a club coach and development coach. Throughout her work with Arsenal FC, she was able to coach in many different countries, such as Mozambique, South Africa and Australia. During her time in these countries, Lola has been able to effectively lead team training sessions through adopting many different approaches to reach the session outcome.
Lola has also had experience in coaching the Arsenal Football Club Under-16s girls' team, working closely with the Lead coach to prepare the team for training and match days. Lola has vast amounts of experience and knowledge gained from working at the elite level.
Lola joined ClubFootball in September 2017.

ClubFootball Coach -
Ross Fawcett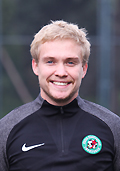 Originally from Scotland, Ross holds the UEFA B Licence in Coaching Football as well as many other football coaching certificates. Having lived in Vienna for many years, Ross has had the privilege to play and coach for Susa Vienna FC. This allowed him to experience first-hand the world of coaching at a very high level.
During his time in America, Ross was head coach of a senior women's squad, leading the team in many different matches and competitions around the world. He has also been involved with development teams ranging from 5 to 18 year olds, aiming to improve their fundamental and teamwork skills.
Ross worked with learners aged 4-12 in primary and secondary schools across the West of Scotland, creating and delivering sessions to improve each individual's ability to play football in a non-competitive environment.
Ross joined ClubFootball in August 2017.
ClubFootball Coach - Andrew Murdock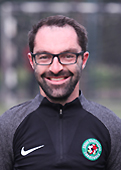 From Belfast, Northern Ireland, Andrew holds the UEFA B coaching licence, as well as many other IFA coaching certificates. He has also been awarded with a Masters in Sports Coaching and Development.
Prior to joining ClubFootball, Andrew has coached for many years across Belfast, gaining valuable experience and knowledge working with many different age groups. Andrew has also coached in the USA which saw him work with travel and recreational teams, teaching children new techniques and skills. In addition, Andrew spent 2 years coaching in Mexico, a role which saw him gain new ideas with working with players of all abilities.
Andrew has also volunteered on football projects in South Africa. During this time he was introduced to many creative ideas and games which he can bring to China to ensure each session is fun and engaging throughout.
Andrew joined ClubFootball in August 2017.