You are here
Meet the ClubFootball Coaches - 2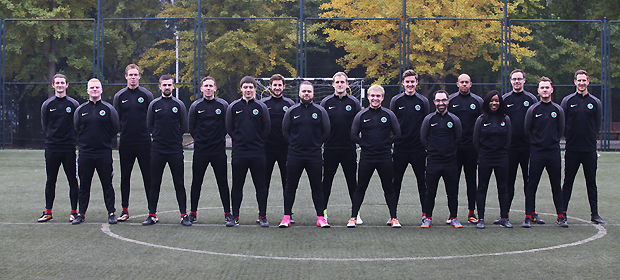 ClubFootball's coaching team are all qualified professional coaches from the UK & Europe and have experience of coaching youngsters at all levels, from grassroots to elite professional club academy level. All are passionate about providing a developmental footballing experience and helping youngsters enjoy their football and improve their game. For profiles of more ClubFootball coaches, please click on the Intro link in the top tool bar and select a link.
ClubFootball Coach – Richard McRae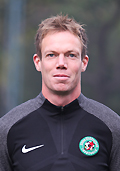 From Tooting, South West London, Richard holds the FA Level 1 and 2 award in Coaching Football, as well as the Youth Module 1.
Prior to joining ClubFootball, Richard coached for several years across the London area delivering football sessions to players of all ages and abilities. He has had experience working in both the elite and grass roots level environments. Richard was also head coach of AC Fulham U10s based in the Surrey South League. This role saw him delivering sessions which would improve player's individual abilities, as well as preparing them to work in a team during match scenarios.
Richard has had spells coaching with professional football club Millwall FC under 10s team, familiarizing himself with the development pathway for players.
Richard joined ClubFootball in August 2017.
ClubFootball Coach – Michael Booroff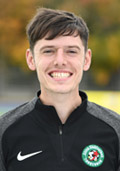 Michael holds a Bachelor's Degree in Sports Coaching and a Masters Degree in Sports Science, both from the University of Hull. His coaching certificates include FA Level 2, UEFA B licence, USSF E License and FA Youth Modules.

Before joining ClubFootball, Michael was a coach and Community Football Development Officer at English professional club Swindon Town FC. His role included coach education with primary schools, plus coaching with the club's Elite Centre boys' teams. Previous coaching experience included 2 years in the US, and at professional clubs Lincoln City FC and Scunthorpe United.
Michael joined ClubFootball in 2018.
ClubFootball Coach – Sam Peel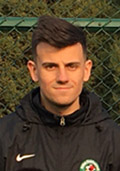 From London, England, Sam is a BSC Honours graduate in Football Coaching and Performance at the University of Chichester. He also holds the FA Level 2 award in coaching football as well as several other relevant FA coaching certificates.

While in the UK, Sam coached at professional club Crawley Town FC's foundation for a year, as well as several other coaching companies and grassroots teams in West Sussex. This allowed him to work with many different ages and abilities of players. At University he coached other grassroots teams and also assisted with a University team. Before University in Norfolk Sam's first coaching experience came at the grassroots team he also played for.

Outside the UK, Sam coached at the Rising Stars football Academy in Accra, Ghana, for a period, working with elite players helping them get scouted abroad. He arrived in China in 2019, working in the education sector in Sichuan province where he developed his communication and engagement skills working predominantly with younger age groups.

Sam joined ClubFootball in March 2021.