You are here
Junior Leagues: BIJFL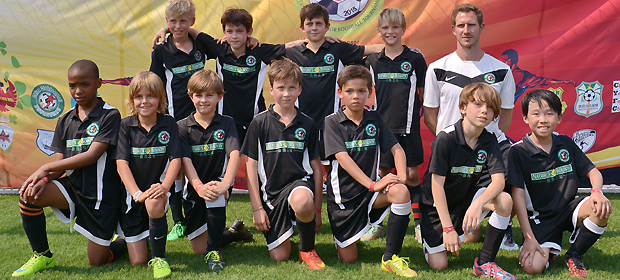 The Beijing International Junior Football League (BIJFL) was founded in 2010 as a cooperative venture between the member teams, and managed by ClubFootball. The league aims to provide junior teams in Beijing with the opportunity to play competitive football in a friendly, safe and sporting environment.
Since its creation the league has continued to grow both in terms of the number of teams playing, and the overall standard of competition. Currently the league encompasses over 70 teams playing in 9 divisions every week, with players from every corner of the world joining together to compete. Participating organisations include ClubFootball, Sports Beijing, Ole, Yue Hu FC, Start FC, U Best, and Beijing Kickers.
Matches are held on Sundays at ISB and BSB Shunyi. The league is grateful to both schools for their support!
Age categories are from U8 to U14, and new teams who play in the correct spirit are always welcome to join the league - if your organization would like to enter a team please contact us.
Parents or players who are interested in joining one of the ClubFootball teams please click here for more information.