Happy New Year From ClubFootball!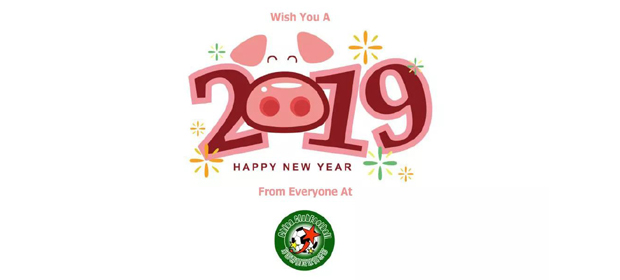 Everyone at ClubFootball would like to wish you a Happy New Year in 2019!

2019 is a special year. 40 years ago, China's national football team first visited the United Kingdom, kicking off the relationship between China and British football. ClubFootball is delighted to be part of that relationship, having worked with more than 30,000 youngsters here in China since being founded in 2001.

Whether you're an adult player in an establised professional league or a junior just beginning his or her footballing journey, the new year gives the opportunity to relive the best moments from 2018 and to get ready for the challenges that 2019 will bring. 'We are all running hard, we are all dream-chasers!'

To get back into action, we'd like to remind everyone that our courses will resume from the first weekend in January, on the dates below:

BISS (5th Jan)
CISB (5th Jan)
Shuren-Ribet (5th Jan)
YCIS (5th/6th Jan)
ISB (5th/6th Jan)
798 (6th Jan)
BCIS (6th Jan)

Plus, courses at IST in Tianjin kick off from Sunday 20th January with an open session on the 13th. Please call us asap to book, if you haven't already done so.

If you are not sure of your course dates, or need more info on any of the above, please contact us. Thank you again for your support in the last year and we look forward to a happy and healthy 2019, both on and off the pitch!