CF League Team Roundup – Autumn 2018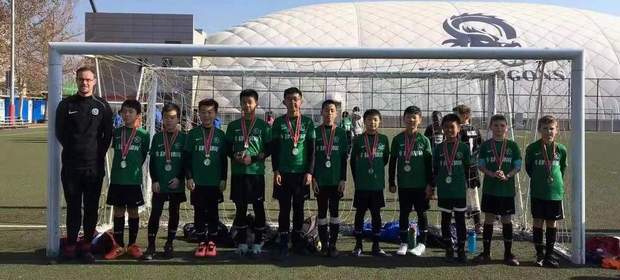 An educational and enjoyable season was had by all of ClubFootball's league teams throughout the Autumn 2018 season! ClubFootball's league teams represent level 3 of our development pathway (pictured below), and cater for children aged from six to eighteen years old who want to train more regularly and compete against other clubs from around Beijing.

Currently, ClubFootball has over thirty teams that train at venues in the Shunyi, Chaoyang and Haidain districts. The teams come together at weekends to compete in the Beijing International Junior Football League (BIJFL), a league organized by ClubFootball that is designed to bring together clubs from around Beijing to compete against each other in the spirit of fairplay and youth development. This season, eighty teams from various clubs entered the league. Formats vary from 4v4 with smaller goals at the younger age groups, which increases the amount of chances each individual player has to be involved, to progressively moving towards 9v9 for the older age groups where tactics and teamwork become more of a factor.

Better Players, Better People

ClubFootball's league team curriculum is overseen by ClubFootball's Director of Coaching Alex Arnold, an ex-Head Coach of Liverpool FC's International Academy. The curriculum is designed to give players an all-round football education, incorporating aspects of the English Football Association's 4 Corner Model which aims to improve each player's Technical/Tactical, Physical, Psychological and Social skills. These skills are all transferable on and off the football pitch – at ClubFootball we firmly believe in the power of sport to not only give children the opportunity to improve their individual footballing ability, but to also be able to live healthy, happy lives with experiences of improving their creativity, problem solving, teamwork and leadership skills whilst learning how to win and lose gracefully.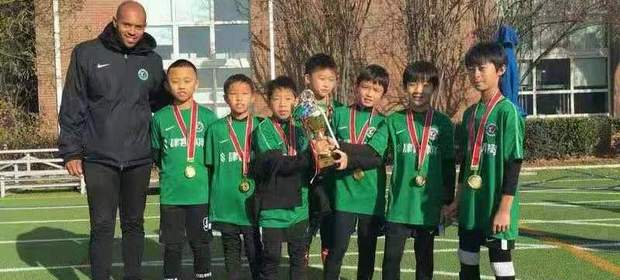 ClubFootball's curriculum is designed to be age appropriate, meaning a coaching session for a particular age group will involve topics and activities that are most relevant to their age. All players, no matter what age are encouraged to be brave and try to make their own decisions when they have the ball, as well as being taught that making mistakes when learning is perfectly ok, in fact mistakes are an essential part of the learning process! Throughout the Autumn 2018 season, here as some things our players learnt about;

Players born in 2010 and 2011 – develop a mastery of the ball and the confidence to try new things, including creativity when in a 1v1 situation, turning and protecting, and being positive and exciting when in possession! At this age, players are taking some of their first steps into playing football. It's vital they spend most of the training sessions with a ball each, whilst still interacting with teammates where possible to help develop social skills.

Players born in 2010, 2009 and 2008 – Be exciting and positive in possession, playing with disguise and creativity. This age group also learnt lots about how to find success in a 2v1 situation, having the option of dribbling themselves or passing to their teammate to get around defenders.

Players born in 2007 and 2006 – further ball mastery, developing new ways to dribble, receive, pass, shoot and defend. Combining creatively and cleverly with others to find ways of keeping possession and attacking the goal

Players born in 2005, 2004 and 2003 – controlling possession in different areas of the pitch, positivity and intelligence when in transition, creating overloads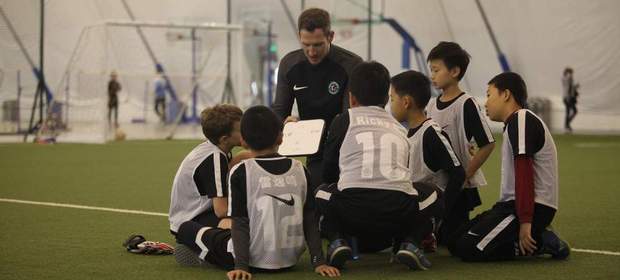 Long Term Player Development

Young players should not be 'categorised' into positions at an early age, but should have the freedom to play in a variety of 'positions' to aid their development as well rounded footballers. In the short-term, it may help a team win matches by playing children in what is perceived to be their 'strongest position', but in the long-term this severely limits a player's education. When children study mathematics or other school subjects, they don't only practice the parts they are good at! They also focus on improving aspects they find difficult, as well as learning new things.

Football is the same! Different positions require different skillsets – a goalkeeper, defender, midfielder and striker all have different roles to play, with different types of pressure, and different problems to solve. For example, a left or right midfielder may be exposed to more 1v1 situations with space to dribble at speed. A central midfielder may face pressure from all directions in a smaller space, and have to think quickly about which direction to move the ball next. A striker may receive the ball with defenders behind them, encouraging them to think about how to turn or receive to find space to shoot. Goalkeepers need hand-eye co-ordination, a good positional sense to help in possession and bravery to save shots! It is vital that young players are exposed to playing in all positions so when they are older they have a more complete set of technical skills, are able to use both feet and also have a strong tactical understanding.

At ClubFootball as well as the majority of modern professional academies around the world, we understand that players need an all-round football education to maximize their playing experience and education. All players on ClubFootball teams get the opportunity to try all positions throughout the season as part of their long term development!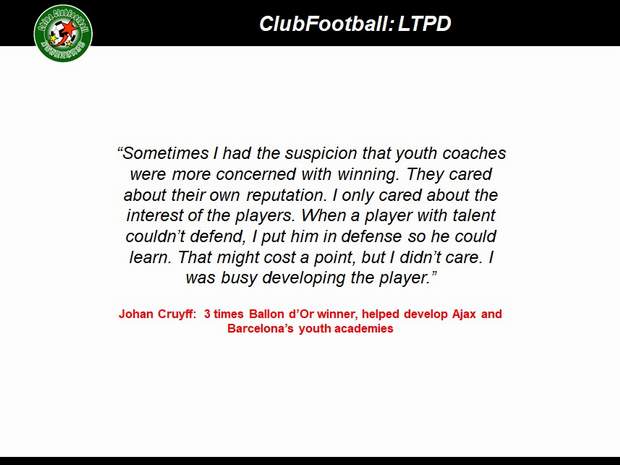 ClubFootball Lionesses debut season!

Autumn 2018 also saw the debut of ClubFootball's first all girls' team enter the league! The girls' team had a fantastic season playing together against the boys, learning about ball mastery, changing speed and direction and being creative with the ball! Football is a great sport for girls, and women's football is continuing to grow in popularity around the world. We hope the girl's football scene in Beijing continues to grow too!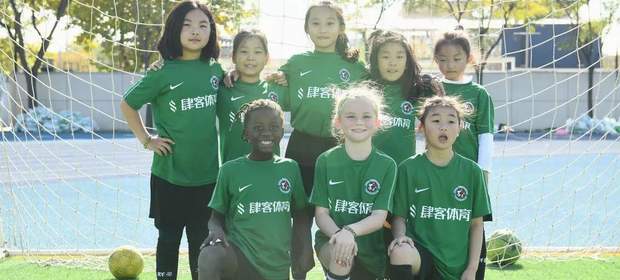 ClubFootball U18

As well as our younger teams, ClubFootball also has a U18 team that brings together high-school students from both Chinese and International schools that are passionate about playing regular competitive football. This season, our U18 team entered a men's league and competed well against adults from all over the world! They also had several games against other school teams, as well as a fantastic couple of games against Beijing Guoan's youth teams! We hope plenty of our younger players continue to be a part of ClubFootball and join this team in the future!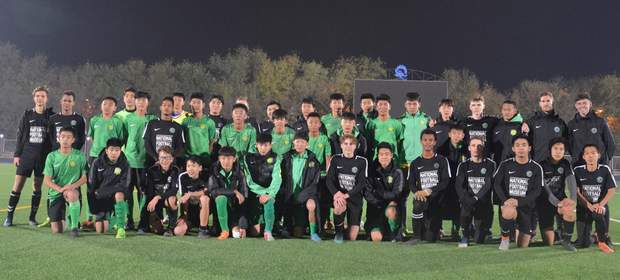 Click to see: ClubFootball vs Guoan: A Challenging Test

A big thank you to all players and parents for their commitment throughout the Autumn 2018 season, we look forward to the continuous development of every child in the winter season!

The ClubFootball development pathway aims to cater for children of all ages interested in playing football, in an educational and enjoyable environment. If your child is not in a ClubFootball course or team yet but would like to try out for one, please contact us to arrange a free tester class!