ClubFootball Men's
5-a-side Leagues
Play ClubFootball
Men & Ladies Football
ClubFootball News - CF Juniors
2009 Barclays Asia Trophy Tickets Available Now!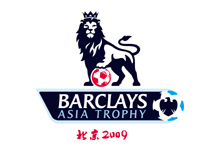 Tickets are now available to pre-order for the 2009 Barclays Asia Trophy!

Held on the 29th and 31st July at the Workers' Stadium, the 2009 Barclays Asia Trophy involves three Premier League clubs (Tottenham Hotspur, West Ham United and Hull City) as well as local team Beijing Guo'an. Tickets allow you to watch two games back to back on each matchday with kick off times at 18:00 and 20:30pm. Please read the full story for more information.
ClubFootball Summer Courses Coming Soon!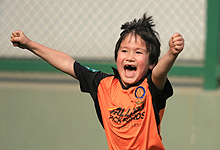 Watch this space for info on ClubFootball's summer coaching courses, coming soon!

Summer courses will run at the ISB (ISB Soccer Academy), and also in the city centre at Jianwai Soho and Chaoyang Park (tbc). ISB courses kick off from June 15th, with Jianwai Soho courses beginning in July. Please check back soon for info, or click here to Email us with your summer availability to receive info by Email.
Learn Football with Real Madrid this Summer!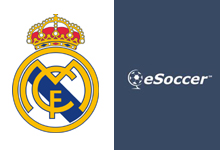 Real Madrid and eSoccer are proud to offer junior players and teams aged 8 to 17 a once-in-a-lifetime soccer experience in Madrid!

Real Madrid training programmes offer a unique combination of football training under professional Real Madrid coaches, tours of Real Madrid's famous Santiago Bernabeu stadium and club museum, and the chance to live "futbol" in one of the world's most passionate soccer countries! For full details, click here.
May Holiday Junior Coaching Dates Reminder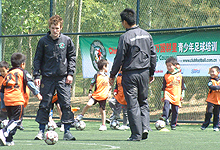 Please note that this weekend's May Holiday sees a change to regular coaching schedules.

There will be no coaching from Friday 1st May to Sunday 3rd June inclusive, with the exception of ISB. Courses at ISB are off this Friday, but will run as nomal this Saturday and Sunday. Please click for details of individual course schedules, and watch this space for summer course details coming soon!
Spring Junior Coaching Courses Filling Up Fast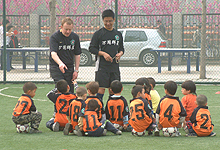 If you haven't signed up yet for ClubFootball Spring junior coaching courses, now is the time!

Courses at Wangjing and Renda kick off this weekend, with Chaoyang Park, BCIS and the British School underway next weekend. Many groups are now full. Please click here for full details of all courses. To receive materials by Email, please call 5130 6893/4/5/6 or mail us.
Ivy CF Academy Takes Root at Orchid Garden Campus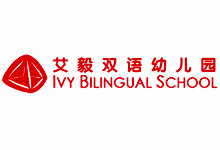 Sign up now for Spring courses at the brand new Ivy ClubFootball Academy!

Running afterschool at the Ivy Bilingual School Orchid Garden Campus, classes are open to kids from all schools and taught by qualified coaches on the basketball court at Orchid Garden Villas. For full course details, please click here to visit the Ivy ClubFootball Academy websection. For the Ivy Bilingual School website, click here.